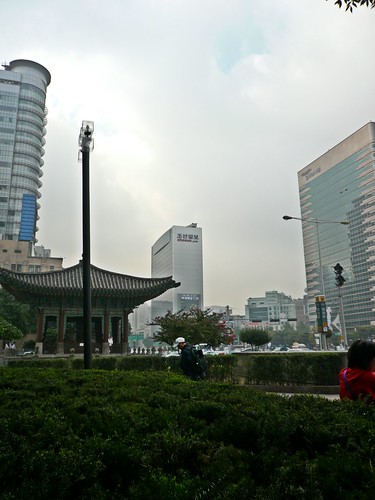 9 A.M. When I arrived at Kwanghwa-Mun, it was a little cloudy. Worried about the rain but no rain came after all.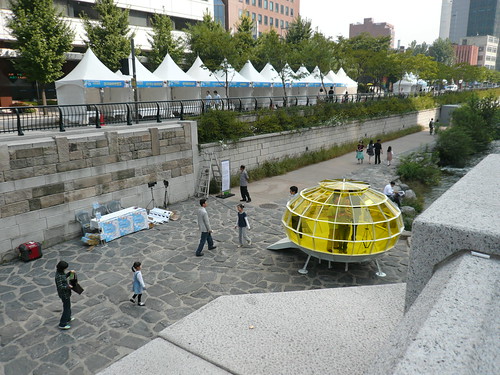 It seemed some kind of events would be open in Cheonggyecheon. Many people were there and the UFO-like object draw my interesting.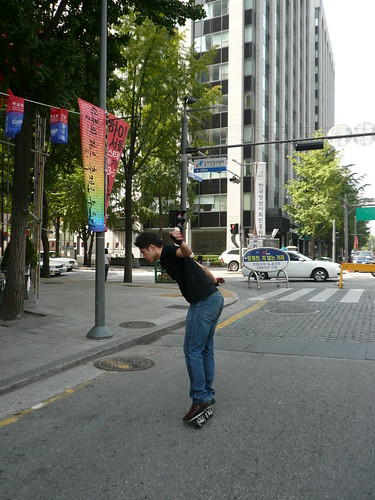 This guy, he is the man who introduced me the freeline, but he got wrong about the freeline, so he had to begin from the ground.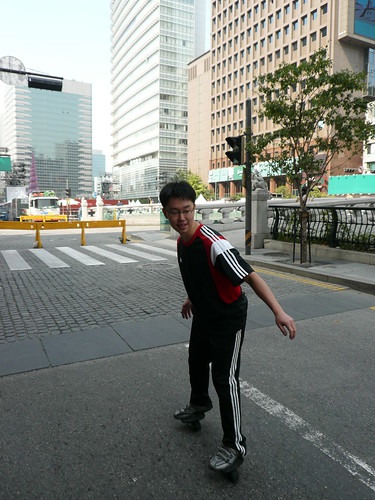 I'm already well in freelining in a straight line. However, it always makes me nervous to take a first step.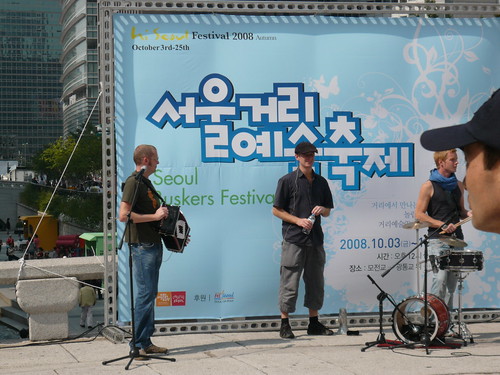 Seoul Buskers Festival was being held in Cheonggyecheon. Some light rhythm captivated my mind so I dropped by and took pictures.